27 Feb

A New Chapter.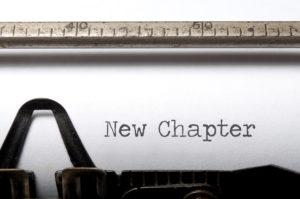 Change has always been a major part of Skin Deep. We started out when Michelle Sheehan Foster changed her profession from nursing to skincare therapy. Then, when customers started to ask about gift baskets, we added a full-on gift shop to our business. Now, we're about to undergo an even bigger change. We're moving to a new location.
More Room To Grow
Starting on March 18th, we're going to be at 4601 4th Street North, and where we'll be isn't the only thing that's different. With more space comes more possibilities.  At our new location, we want to use our extra room to create an atmosphere of relaxation and tranquility. We will also have separate areas for LED light treatments as well as classic skin treatments.
Back to the Basics
Our motto has always been "It all begins with healthy skin." At our new location, we're going to focus on our roots and solely be about skin care. Those beloved socks will be missed, but you can't deny the importance healthy skin…it's your largest organ!
A New Chapter
When Michelle was taking skin therapy courses, the minimum requirement was about 3 months. Not only did she complete these courses, but she also decided to take on over 100 hours of post-grad courses to prepare herself. This type of dedication has always been a part of skin deep, and will be at full-force at our new location.
These last 15 years of business have had their challenges and changes, but we love what we do. All of our treatments, from age defying to acne, will still be there for you at our nicer new spot. Although we're closed for moving, you can still contact us about appointments for treatments for when we open up again on March 18th.
Visit us on our Grand Opening on April 22 from 3pm – 6pm!