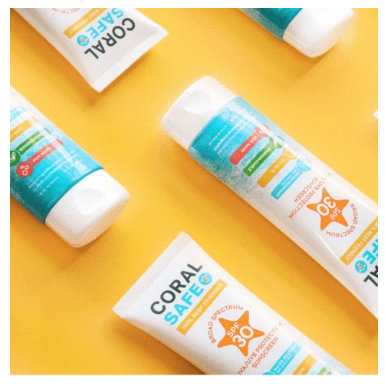 18 Jul

Dealing with the Summer Sun – Sunscreen and Skin Care 101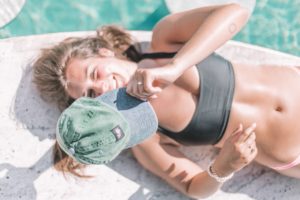 Protecting your skin from the potentially damaging ultraviolet rays of the sun is important all year long. But it is especially critical during the summer months when the sun is at its peak in both intensity and duration. With this in mind, appreciating some of the best practices when it comes to sunscreen and skin protection can go a long way in preserving healthy skin. And at the same time, this can help maintain your skin's naturally youthfulness and glow.
With so many sunscreen and skin care products on the market, it can be challenging to know what's best. Sunscreens come in all sorts of formulations, and each can vary in their composition, strength, and level of protection. Regardless, proper skin protection is essential to avoid premature aging, sun-damaged skin, and increased skin cancer risks. Therefore, the following offers some solid advice about how to best protect you skin from the sun.
Sunscreen Dos and Don'ts
When it comes to proper skin care protection from the sun, sunscreen is a must. While it may be confusing, choosing the right sunscreen mainly involves three key areas. These include the sunscreen's skin protection factor, or SPF, whether it's water resistant or not, and the range of UV light protection it offers. Likewise, some additional recommendations can be provided that may pertain to your specific situation.
SPF Recommendations – As far as SPF goes, you want to select a sunscreen with a 30 spf. Higher amounts of spf do not offer enough additional protection to warrant the increased exposure to chemicals some sunscreens have. And no sunscreen on the market offers 100 percent protection.
Sunscreen Components – Different sunscreens have different components that are used to protect the skin from the sun. Zinc oxide and/or titanium dioxide components are preferred because they block the sun's rays by reflecting them. In contrast, chemical components block the sun by absorbing and scattering the sun's rays. Though effective, these chemicals can heat the skin, which can lead to increased skin pigmentation.
Water Resistance – Water resistance is a must for sunscreens, especially in Florida. Whether in the ocean or pool, water resistant brands allow longer coverage. Likewise, this helps deter sun exposure during sweating. But even if a product is water resistant, sunscreen must be applied every time after getting wet for best effects.
Broad Spectrum – Some sunscreens only provide protection against certain UV light spectrums. When choosing a sunscreen, you want to be sure it protects against both UV-A and UV-B light. The former affects the deeper layers of skin causing skin damage while the latter accounts for superficial sunburns. Protection from both types is essential.
Sunscreen Formulations – Sunscreens come in a variety of types that include creams, gels, sprays and more. When it comes to your face and dry skin areas, creams are most effective. Sunscreen sticks are best for the lips and around the eyes. And gels are best for scalps and hairy skin areas. Sprays, though convenient, can result in poor and inconsistent applications and must be applied thoroughly to ensure coverage.
For the Young Ones – Sun protection is critical for children, but sunscreens should not be applied under 6 months of age. Instead, shade, clothing and hats should be used. For older infants and toddlers, sunscreens containing zinc oxide and/or titanium dioxide are preferred. These are not absorbed in the skin and are less likely to cause irritation.
When Sun Protection Fails
Unfortunately, sun damaged skin is common, especially in the sunshine state. Sun exposure over time can thus result in a several types of skin damage. Wrinkles, sun spots, dry skin and other areas of skin damage may result. In these instances, additional measures can be taken to help improve the look and quality of your skin.
In terms of skin products, several may be considered. For example, retinols can improve skin smoothness while reducing wrinkles and fine lines by boosting collagen production. Niacinamide, azelaic acid, and alpha hydroxy acids can reduce blemishes and help eliminate hyperpigmented skin areas. And Vitamin C can serve as an antioxidant to reduce inflammation and further damage.
Similarly, skin treatments can also be helpful in reversing the effects of sun damaged skin. For example, chemical peels and microderm abrasions can improve sun damaged skin as can dermaplaning techniques. Biosynthesis LED treatments can reduce sun spots while microneedling can reduce wrinkles through collagen stimulation. These and other skin care procedures are great options if evidence of prior sun damage is beginning to appear.
Skin Deep Skin Care Center Can Help
Ideally, skin protection from the summer sun is ideal. An ounce of prevention is worth a pound of cure. But even if the sun has caused a few blemishes and spots, effective treatments are available to help rejuvenate your skin to its youthful appearance. Give us a call at Skin Deep Skin Care Center or come in for a consult. We would be happy to help guide you in the right direction. And in the meantime, be sure to protect your skin from the sun all year long for the best skin results.