01 May

Bridal Skincare Bootcamp 101: Prepare Now
Is your big wedding coming up? Don't wait until your big day to have your makeup done, because stress and all of the preparation involved in getting ready can take a big toll on your skin during the weeks and months leading up to your wedding! Makeup artists suggest getting your skin into good shape three to four months before your wedding, so now is the time to prepare your skin with a skincare routine and professional treatments. Here's what you should do to get your skin wedding-ready and remember, now's the time to start!
Start a Pre-Wedding Skincare Routine
1) Calm down….seriously!
Face it, getting ready for your wedding is an inherently stress inducing time: hiring caterers, securing a venue, buying the right dress, and the list goes on! Unfortunately, a lot of skin care issues can be caused or exacerbated by stress, because stress weakens the immune system. To make it worse, anxiety from stress can also disrupt your sleep, which can lead to a less than bride-like complexion. So it's important that you can relax and stay calm, whether that means going to a yoga class, using guided meditation apps like Headspace, and/or getting a massage or facial like one of the several that we offer at Skin Deep.
2) C.M.P: Cleanse, Moisturize, and Protect!
In the weeks and months leading up to your wedding, your face will be susceptible to all sorts of bacteria and debris that are everywhere; from going to sample wedding cakes at various bakeries, to driving around and checking out wedding venues. So you need to start cleansing your face daily, and correctly! Cleansing regularly and with the correct products, you'll be able to rid your face of these contaminants while keeping the natural oils that make your skin soft and looking fantastic.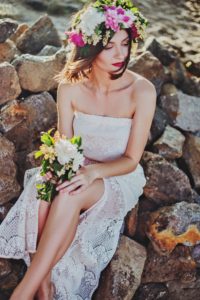 In addition to cleansing, you also need to moisturize regularly. Think about it, your skin is your first layer of defense against all of those debris and bacteria that we talked about . When your skin gets dried out from lack of moisture, it's going to become rigid and start to crack. This isn't the look that you want for your big day! Moisturizing your face regularly is going to keep your skin soft, and it will also add some protection.

Finally, you've got to protect your skin. Living in Florida, we are particularly susceptible to the sun's damaging rays, which (if left unprotected) can totally undo all of the hard work that you've done to your skin by cleansing and moisturizing it. For this reason, you've got to use sunscreen, and apply it regularly (don't be afraid to go to a higher SPF, if you're concerned about sunburn!)
3) Talk to a skincare expert
The best way to make sure that your skin is ready for your wedding is to talk to an expert. At Skin Deep we'll not only make sure that you're wedding-ready with our many skin treatments to select from, but we'll also assess your individual needs and concerns to get you started on the routine that's going to have you looking your best when you walk down the aisle!
Pre-Wedding Skin Treatments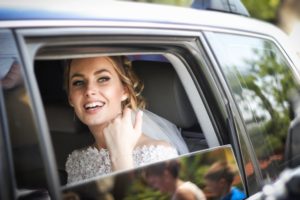 Your wedding is pretty much guaranteed to be the one day in your life that you'll want to make sure you have clear, smooth, and positively glowing skin. And if there's one time in your life when you're probably super stressed, it's the months leading up to your big day. Unfortunately, a variety of skin problems (such as acne, dark under eye circles, rosacea flare-ups, to name just a few!) can result from this demanding and often sleep-deprived time in our lives.
That's why skincare experts recommend that you start considering a skincare treatment regimen months before the big day. This gives you enough time to try new treatments you might not have never gotten before, and also plenty of time to see some pretty fantastic results from treatments that need a few months and several sessions to reach full effect. For your wedding skincare treatment preparation, Skin Deep has got you covered. We'll be able to assess and recommend the best skin treatments for you, and have your skin looking it's absolute best for your wedding!
Contact us today, and let us get your skin ready and looking beautiful for your big day!